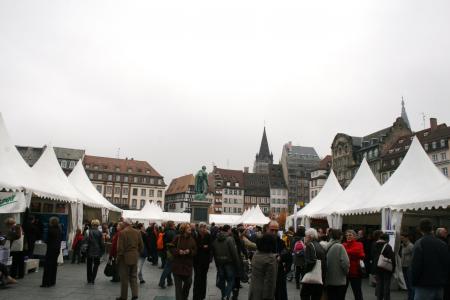 Place Kléber
Place Kléber is one of the three most prominent Strasbourg's squares.

This is where lots of tents were especially raised in order to let the public discover what French Protestant associations, missions, churches do in society.

"Protestants celebrate" festival wanted to show that French protestants are not withdrawing from society.

All the contrary, they feel they witness in the City and they wanted to show that.