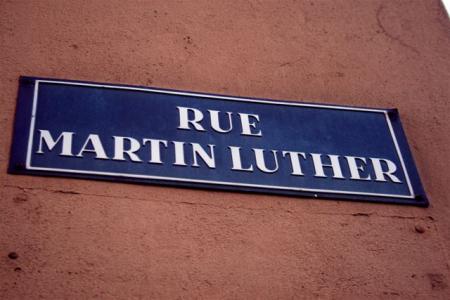 Martin Luther Street
Martin Luther could be considered as the first founder of Protestantism.

His influence on the Germanic world is paramount.
No surprise then if a Strasbourg street honours his memory.

Strasbourg is a great French town, but for a long time, it has been open to the German culture.