En poursuivant votre navigation sur ce site, vous acceptez l'utilisation de cookies. Ces derniers assurent le bon fonctionnement de nos services. En savoir plus.
God is changing in Paris (1)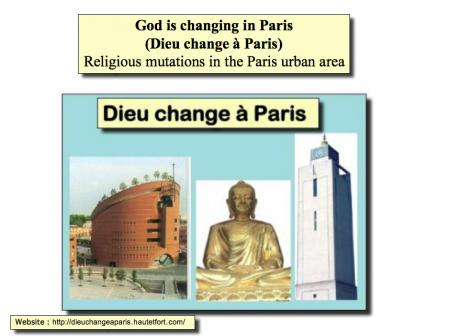 This album is the first part of a Powerpoint presentation I had the opportunity to show last year (2007) to a few American colleagues. It describes a current GSRL research project, which I will lead from 2009 to 2012 (along with my dear colleague Martine Cohen). Enjoy the visit.