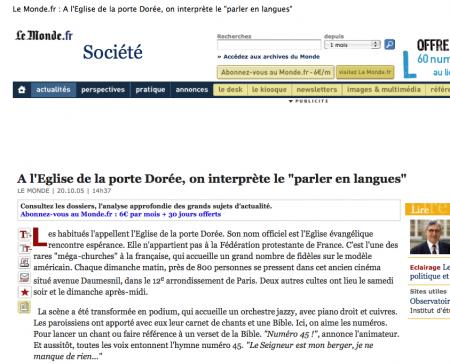 Media headlines
The US media do speak about megachurches for quite a long time (I mean, since the 1970s).
In secular France, this is a different story. Even Protestantism in general does very seldom make headlines.
However, things are slowly changing.
An example with this article in the famous "daily Le Monde" about the caribbean megachurch Rencontre Espérance (Meeting Hope), located Boulevard Daumesnil (South of Paris).