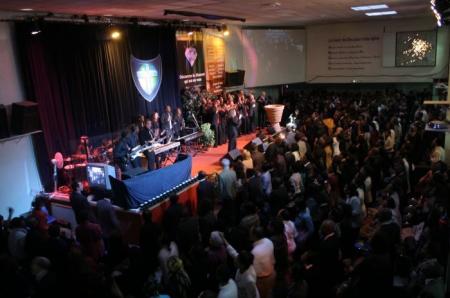 Crowd (Charisma Christian Church, Paris)
One of the needed criterias for a megachurch is the number of regular attenders. At least 2000.
Charisma Eglise Chretienne (Charisma Christian Church), a new African-Caribean megachurch near the new France Stadium, in Saint Denis (Paris's Northern subburbs) meets easily this criteria.
At least 3000, and maybe more than 4000 regular attenders are involved each week.
In secular Paris? Yes!