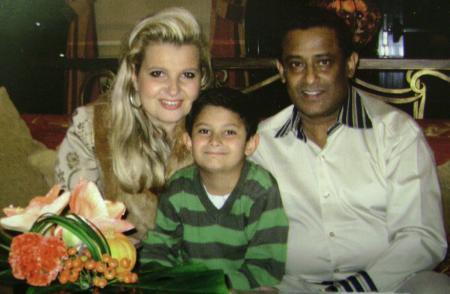 PCC pastoral couple
Meet Pastor Selvaraj Rajiah and his new wife, Dorothee, along with one of their children.
Pastor Rajiah (from India) and his wife are in charge of the second biggest French megachurch, Paris Centre Chrétien (Paris Christian Center), located in La Courneuve (Parisian area).
This "official" picture has been published in the PCC's official journal.
But don't believe it is easy to meet the pastor: far from that.
Pastor Rajiah is quite a mysterious person.
Is it because he does not want too many people to know about his divorce (Dorothee is his second wife)?
Is it because PCC would have something to hide?
Or because the French are too jugemental and too negative?