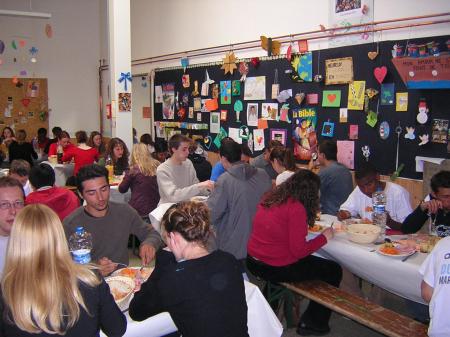 Meal together at the POC
Like most French people, French evangelicals enjoy sharing a meal, and taking time to speak to each other during the lunch.
Notice that there is no bottle of wine on the table.
Is it because the POC prohibits it? Maybe.
But it is more likely to explain it by the fact that this is a youth meeting.
In most French evangelical churches, a bottle of Gallic wine is perfectly OK, as long you do not drink the whole bottle during the Communion!