07/29/2013
Pentecostal narratives, a techne designed to deal with rapid changes?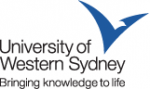 In a few days, a symposium on Pentecostalism and Transnationalism will be held at the University of Western Sydney. Far from old Europe and France? Not so far actually.
Annalisa Butticci's documentary on African Pentecostals is focused on Italy. And Mark Hutchinson's paper (University of Western Sydney) appears very stimulating to explain Pentecostal narratives in France and Europe. His point is that "internal stories of pentecostals are a source for understanding the movement as a form of 'techne' for dealing with rapidly changing contexts, in particular those associated with globalisation". Full program here (PDF).
Publié dans Globalization | Lien permanent | Commentaires (0) | Tags : mark hutchinson, annalisa butticci, pentecotals, australia, western sydney, sydney, globalization |
Facebook | |