Sébastien Fath
Liberty is not enough. But it is the ground for everything else.
As a French scholar and citizen, reader of Les Miserables (Victor Hugo), I value its ideals.
This is why you see the Statue of Liberty on this blog's banner and on the picture below. But make no mistake. This is the FRENCH Statue of Liberty, reminding us that the genuine Statue of Liberty in New York (USA) was created by a French artist, Felix Auguste Bartholdi (1834-1904).
This Statue of Liberty in Paris is located near the Grenelle Bridge on the Île aux Cygnes, a man-made island in the river Seine. It was inaugurated on July 4, 1889. Iit looks southwest, downriver along the Seine. Its tablet bears two dates: "IV JUILLET 1776" (July 4, 1776: the United States Declaration of Independence) like the New York statue, and "XIV JUILLET 1789" (July 14, 1789: the storming of the Bastille).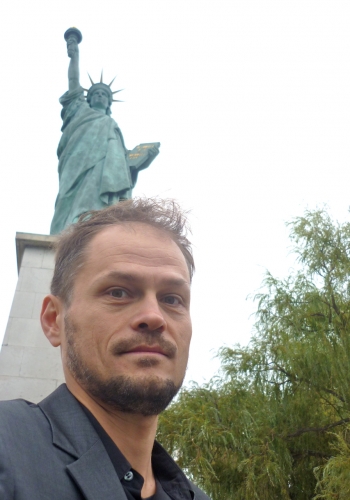 Sébastien Fath, French scholar (CNRS)