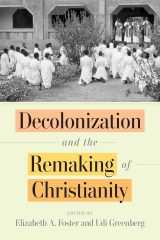 "In the decades following the era of decolonization, global Christianity experienced a seismic shift.
While Catholicism and Protestantism have declined in their historic European strongholds, they have sustained explosive growth in Asia, Latin America, and Africa.
This demographic change has established Christians from the Global South as an increasingly dominant presence in modern Christian thought, culture, and politics. (...)

Contributors argue that the collapse of colonialism and broader cultural challenges to Western power fostered new organizations, theologies, and political engagements across the world, ultimately setting Christianity on its current trajectory away from its colonial heritage."
Thank you Elizabeth A. Foster and Udi Greenberg for this major collective work.