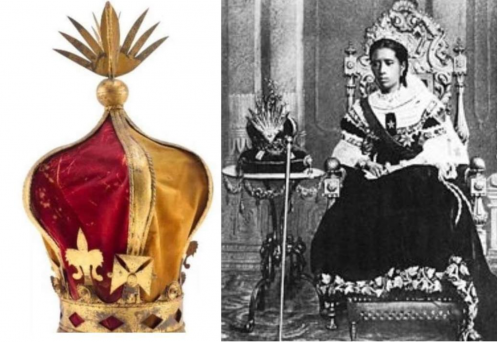 French museum are full of pieces inherited from Colonization.
Good news: President Macron (France) and President Rajoelina (Madagascar) have agreed that a very precious royal item, belonging to the House of the last queen, Ranavalona III, would be given back to Madagascar today.
Crown surmounting the royal canopy of Queen Ranavalona III (raised as protestant), on display at the Musée de l'Armée de Paris, is due to return to Antananarivo on November 5, 2020 for a simple loan before being definitively returned to Madagascar after the adoption of a law of exception by the French Parliament.
Having visited the Madagascar royal palace, I could not applaud more to this process of returning to Madagascar this cultural property, a symbol of Malagasy history.