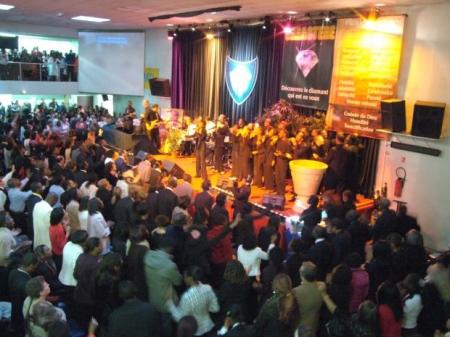 Show
This parisian megachurch does not differ from its US "sisters": the show must go on!
The decibels, the singers, the projectors and the loud public create the kind of surrounding you'd feel at a U2 or a Coldplay Concert.
The worship service is not only about listening to the Word of God. It is also a kind of professional show, designed to attract unchurched people who have a hard time waking up on sunday mornings.