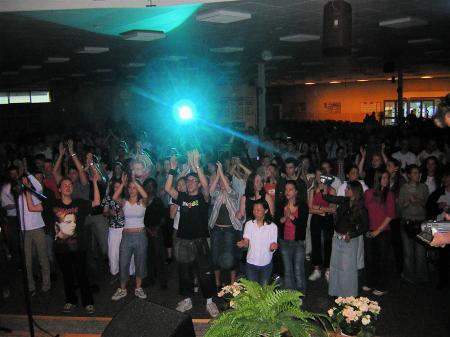 Worshipping community
This is a typical POC gathering: people come and worship in a far less rigid way than in an ordinary Catholic mass, or a Reformed service.
Notice that this community is mostly made from local Alsacians, white european type. While Charisma and Rencontre Esperance (Paris) are more than 90% black, and PCC (Paris) around 50% black, the POC in Mulhouse is mostly white (so to speak*).

*we French social scientists are really not used the describe people as "white", "black" etc. I'm using this vocabulary because I know some US viewers do connect.
In the American context (and the UK context to some extent), this vocabulary is familiar.