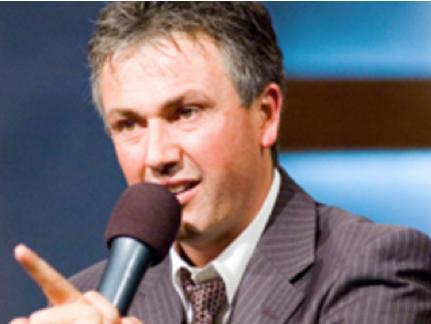 Pastor Samuel Peterschmitt
This is one of the most prominent French Evangelical leaders of our time: meet Samuel Peterschmitt, a "pure" Alsacian (East part of France) whose family's religious roots trace back to mennonites.
Samuel Peterschmitt himself is currently the POC's senior pastor. Son of the megachurch's founder, he could be defined as a young and modern pentecostal leader, less obsessed by Health and Wealth Gospel than his Parisian megachurch colleagues.