En poursuivant votre navigation sur ce site, vous acceptez l'utilisation de cookies. Ces derniers assurent le bon fonctionnement de nos services. En savoir plus.
Ten French Baptist Pastors (XIXth Century)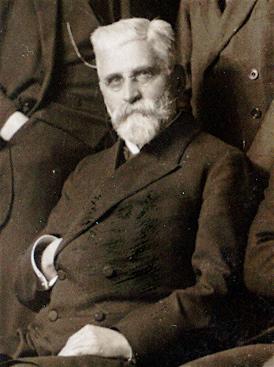 Philémon VINCENT (1860-1929)
Ordained July 13, 1884. Born in Saint-Sauveur December 31, 1860, the son of François Vincent, pastor in Saint-Etienne, then in Paris – Rue de Lille – he was subsequently founder of the Baptist Church on Avenue du Maine where a church building was opened in 1899.
He was the main Baptist leader in the North at the turn of the century, helping to form the Baptist Federation (FEEBF).
A talented journalist (in "The Pick and the Trowel", then "Social Solidarity"), a good Hebrew scholar (he assisted in the translation of the Bible in its "synodal" version), he also helped to create the company "I serve" (Je Sers). His theological thought, inspired in part by Auguste Sabatier, his teacher, sparked passion and debate among French Baptists. He died June 9, 1929.