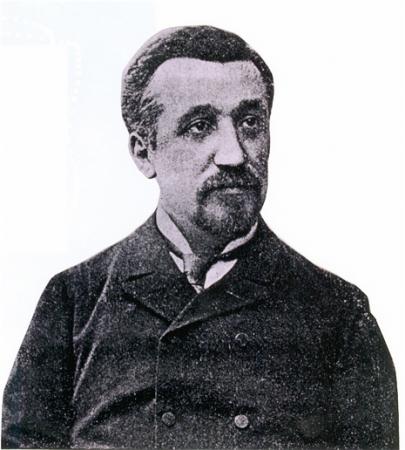 Ruben SAILLENS (1855-1942)
Born in Saint-Jean-du-Gard, June 24, 1855, the son-in-law of Jean-Baptiste Crétin.
A brilliant orator, founder of churches, prolific song writer, author and poet, a man of the Cévennes and of Reformed origin, he left a mark on his time, and dominated French Baptist history. He worked beyond the narrow Baptist borders, acting as an important Protestant figure, in particular during the years 1880-1930.
The driving force behind the Mac All Mission, ordained as pastor August 18, 1879, he dedicated himself, during the 1880's, to serving the Baptist expansion, particularly in Paris and in the South.
From 1905 on, he became deeply involved in mass evangelization campaigns, such as the Chexbres and Morges conventions in (Switzerland).
In 1921, he founded the Biblical Institute of Nogent-sur-Marne.