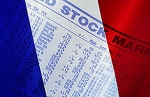 Did you think that since the Iraqi war, France and the US had nothing in common anymore?
Far from that.
A well-known business editor (from Time Magazine) even describes the current US economic reforms as a transformation into the United States of France!
Don't laugh (or don't cry either), this could be serious.
I am grateful to the French Bashing Monitor for highlighting this Bill Sapporito's article.
However, I do not agree with the FBM's interpretation of the paper. Keep cool!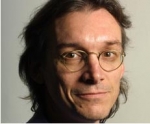 Far from thinking that it is just another peace of "Anti-French slur", I take Sapporito's article as a fine humoristic piece... with a lot of truth in it.
This makes me smile, and think that since the current financial crisis, US economy and French economy have never been so similar indeed!!!