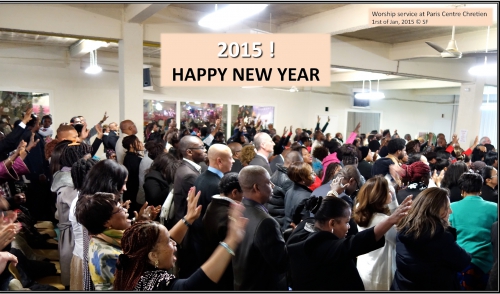 Along with these new year wishes, let's aim to focus more on what's on the field.
Not just on books, on the field.
France is experiencing fast changes. This land is facing political extremism (National Front Party) but also renewal and change. I just come back today from a very warm special worship service at Paris Centre Chretien, a vibrant multicultural Charismatic church developing nearby.
It is located in La Courneuve (Paris's subburbs). This kind of new church is far from the media mainstream. Most institutions ignore it. But it is a vibrant face of new France. Attracting thousand of believers. Including many young attenders, striving for a better future.
In the coming year that just started today, we'll write more on French new social and religious dynamics at ground level. Keep following, thank you for your inputs, and happy new year!