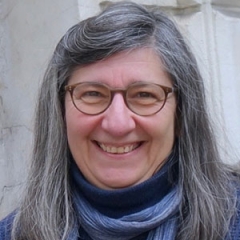 Sunday schools were first set up in the 18th century in Protestant England to provide education to working children. Since then, the movement spread worldwide. Some very insightful researches have been conducted.
For England, let's mention Stephen Orchard, John H. Y. Briggs, The Sunday School Movement : Studies in the Growth and Decline of Sunday Schools, Londres, Paternoster, 2007.
For the United-States, see (among others) Bergler, Thomas E. The Juvenilization of American Christianity. Grand Rapids, MI: William B. Eerdmans, 2012.
The French Protestant landscape has been also impacted early on by the Sunday school movement. Thanks to (picture), who conducted several researches on Education and Protestantism, a very complete synthesis is available: Anne Ruolt, L'École du Dimanche en France au XIXe siècle, pour croître en sagesse et en grâce, collection religion – sciences humaines, Paris, l'Harmattan, 2012.
This book would largely deserve a translation. Dr Anne Ruolt, who recently defended successfully her habilitation thesis to supervise research, is currently part of the GSRL research team (Paris, France).