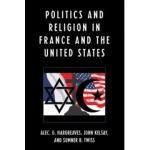 Both France and the USA do like to teach the World about values. These two great democracies share a common emphasis on universal rights, and it is no surprise if the world debate about the Iraqi war in 2003 turned around what France and what the US had to say.
How to explain that? By going back to History, particularly in studying the relationship between politics and religion in France and the US. This is what this new book is about.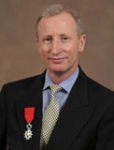 Religion and Politics in France and the United States has been edited in 2007 by Alec Hargreaves, John Kelsay and Sumner B. Twiss. It grew out of an international conference on Politics and Religion in France and the US, sponsored by the Winthrop-King Institute for Contemporary French and Francophone Studies in association with the Department of Religion at Florida State University (Sept 2005).
It is a collection of 12 essays coming from US and French scholars. Protestantism, Catholicism, Judaism, Islam are treated, along with broader synthesis.
My part was about French Protestants. Here is a short extract from my conclusion:
"If the hard statistical data seems to suggest that « God is dead » in contemporary Europe , the French case leads us to realize that after all, religions and politicians alike still need to find a place for «God in the city».
The example of French Protestant activism today, fuelled by a less rigid Republican attitude towards identities and by the growth of Evangelical churches, seems to show that a moderate interaction between the Monotheist God and the Republic is not purely an American thing. Along with Catholics and Jews (and to a certain extent Muslims), French Protestants want to choose neither an aggressive Pat Robertson way, nor a purely secular society reducing God into a private matter.
Unabashed by some hard-line secularist opponents, they believe that a respectful Christian involvement in the public place can strengthen the Republic instead of defeating it, and bring social or political benefits for the whole society. (p.58-59)"
It is not the end of the story... Want to know more...? Find the book and (or) write to me!