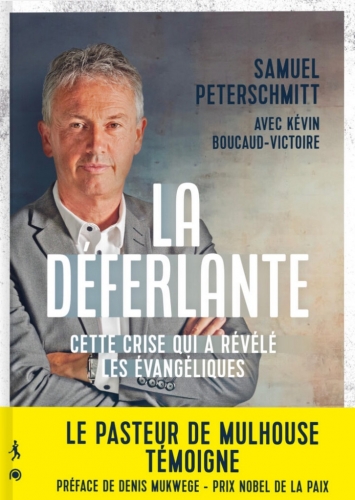 50 years ago, French Evangelicals were still shy sideliners. Today, as they reach 1 million of believers, it is not the case anymore. They have somehow become "mainline", not within French global socieyty, but at least within French protestantism.
An example among many is the open way French world champion Olivier Giroud (who already scored 44 goals for the French football national team) speaks about his Evangelical faith in many mainstream media.
This new visibility of French Evangelicals explains also why they do not hesitate to engage in public debate when they feel wrongly accused. A recent example can be found with Pastor Samuel Peterschmitt, leader of one of the 6 megachurches of continental France (the "Porte Ouverte Chrétienne" in Mulhouse, East of France).
Last february, his church became the scapegoat of Covid19 propagation. Many diffamatory comments lead this church, and his pastor, to be targeted.
Pastor Samuel Peterschmitt did not hide. After having received substantial backing from various circles (including the mainstream weekly Paris Match), Samuel Peterschmitt replied on solid ground, deconstructing the diffamatory accusations through a book which has just been released. Written with a mainstream journalist (from the weekly Marianne), the title is "La déferlante" (the flood), ed. Première Partie, 2020.