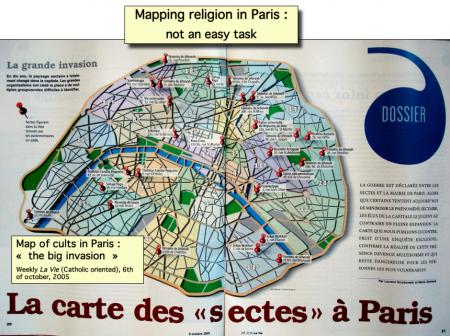 Cults everywhere?
French does not have a very strong tradition of religious plluralism.
You can feel it through the lense of cult-watching: while cults might be a true social problem, this issue is often over-emphasized in this country.
Published in a French weekly, this amateurish map is an exemple: it describes a so-called "cult invasion" in Paris. "Invasion", really?
Calm down, Asterix, calm down...