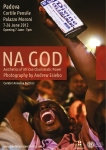 Pentecostals in Italy? Nothing really new, as Pentecostals spread in the motherplace of Catholicism since the beginning of the XXth Century.
However, this italian pentecostal landscape is rapidely changing through African first-generation immigrants, mainly from Ghana and Nigeria. More and more new African Pentecostal Charismatic Churches are now spreading in cities like Milano, Pavova or Rome.
This is one of the reasons why scholars Enzo Pace and Annalisa Butticci have successfully conducted a 4 years research project on African Pentecostal churches in Italy. The coming Padova Conference (7-9 June, 2012) aims to share the results of this project, as well as boosting comparisons and further studies.
This Padova conference will discuss findings on case studies, work-in-progress, and empirical research that enhance knowledge and understanding on the power of Pentecostalism to shape new social, cultural, religious and urban landscapes.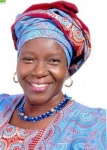 I will have the priviledge to be guest speaker in this conference, along with many distinguished colleagues including several from Nigeria, like Yeronke Olademo, who is a Professor of Religions at the University of Ilorin in Nigeria (picture).
Along with this international conference, a great photographic exhibition is made available, exploring some of the most important features of Nigerian and Ghanaian Pentecostalism. Its name is Na God!
Na God is an expression in West African Pidgin English. It means "It Is God" and is usually used when people are blessed with miracles, healing, deliverance, wealth and succes in life. Na God! God did it! To know more, click there