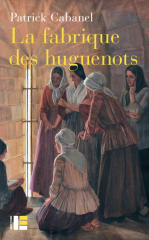 Patrick Cabanel (EPHE-PSL) is the most prolific Historian of Protestantism in today's France, with many major contributions. His last book deals with identity making.
At the beginning of the XIXth Century, the French Huguenots had emerged very weakened from centuries of persecution. But still alive ! These Protestants became specialists in commemoration, in the making of places of memory, of museums, emphasizing heroes and heroines. In doing so, they transformed the identity of the group: it was no longer just religious, as it has been the case for three centuries; it became historical, memorial, cultural.
It is increasingly disconnected from practice and belief, even from endogamy, and capable of being transmitted over generations.
A must-read book, which would deserve a translation in english.