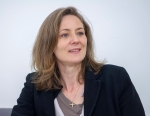 Good news ! Under the title of "Education, Famine, and Conversion: Evangelical missionary strategies and accusations of souperism in Ireland, 1800-1853", Karina Wendling (PSL / EPHE, GSRL) completed her PhD.
It will be defended on the 13th of June, 2022.
Professors Peter Gray and Patrick Cabanel directed the thesis.
In the particular context of Protestant Ascendancy, Catholics perceived Protestant charity during the Great Irish Famine (1845-51) not as genuine relief but as Souperism - or the bribing of souls. This thesis comes within the framework of preceding research that has focused on the cultural and political implications of this fight for souls and examines overlooked aspects of the context in which these accusations appeared to better understand how missionary strategies disrupted the religious territoriality in a time of growing Irish nationalism.